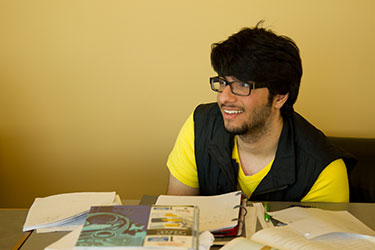 The Innovation and Entrepreneurship in High Technology certificate is jointly sponsored by the College of Engineering and Computer Science and the Raj Soin College of Business at Wright State University. This certificate program is designed to enhance the technical expertise and business acumen of students, regardless of professional pursuit. Upon completion of this certificate program, graduates will be knowledgeable about the technical processes that drive innovation and possess the business skills required of entrepreneurs.
Courses
(total of 16 credit hours)
ISE 4410 Technology-Based Ventures
ISE 4400 Engineering Economy
MGT 4810 Special Topics in Management
MKT 4300 Entrepreneurship
MKT 4850 Special Topics in Marketing
ISE 4420 Innovation and Entrepreneurship Seminar
For more information, contact the Biomedical, Industrial, and Human Factors Engineering Department.