As a student, you will have mandatory academic advising prior to being admitted into your program of study to ensure that you meet all of the requirements of your chosen program while staying on track for graduation. After admission into your program of study, advising is not mandatory but strongly encouraged as advisors are one of your best resources for advice, class planning, and information about opportunities.
To schedule an appointment with your academic advisor you should call the Department of Computer Science and Engineering at (937) 775-5131 and request an appointment. Make sure to call at least one week ahead of when you would like your appointment (the earlier the better) to be sure you are able to meet your advisor in a timely manner. When calling for an appointment, be prepared to provide your UID, major, and contact information.
Please visit our Undergraduate Registration Information page for information on registering for classes.
Undergraduate Advisors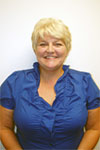 Wendy Chetcuti, MEd
(937) 775-5136
303C Russ Engineering Center
wendy.chetcuti@wright.edu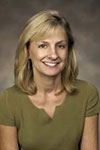 Karen Meyer
(937) 775-5104
344 Russ Engineering Center
karen.meyer@wright.edu
Graduate Advisors
Master's Programs Students
Doctoral Students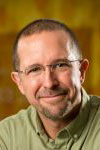 Michael Raymer, PhD
(937) 775-5107
405 Joshi Research Center
michael.raymer@wright.edu