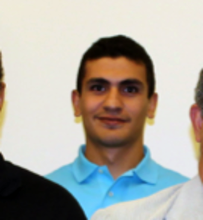 International student Shehap Saleh is a junior in the Electrical Engineering program and is currently participating in an internship with Materials Resources, LLC.
Originally from Egypt, Saleh came to Wright State based on the positive feedback from relatives who attended Wright State. Saleh believes that his internship has helped him to learn more about engineering and how to apply engineering concepts to real life.
Remarking that he could not find any negatives about his experience, Saleh feels all aspects of his internship have benefited him in one way or another and have helped him to understand how the engineering foundation classes play an important role in shaping his understanding.
Saleh concludes, "Working for MRL is a great experience that helps orient my studies at Wright State."