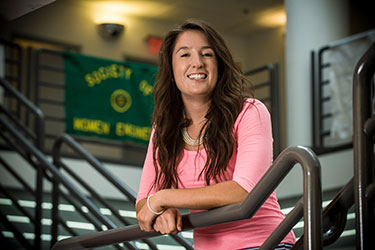 The Lean-Ergonomics for Manufacturing certificate is offered by the College of Engineering and Computer Science and may be completed through Distance Education. Students must be enrolled as a graduate student and no GRE is required. This certificate program is to enhance the technical expertise in Ergonomics and Lean Manufacturing. Upon completion of this certificate program, the graduate will be knowledgeable in the utilization of the Ergonomics and Lean Manufacturing methods in industrial environments.
Courses
(total of 15 credit hours)
IHE 6310 Ergonomics
BME/IHE 7310 Advanced Ergonomics
BME/IHE 7850 Lean Process Improvement for Engineers
BME/IHE 6850 Six Sigma for Engineers
IHE 7810 Engineering Health Systems
Forms
For more information, contact the Biomedical, Industrial, & Human Factors Engineering Department.