Enrich your College Experience by Getting Involved

Make your college experience enjoyable and fun!
CECS Student Club involvement will give you the opportunity to experience college in a way that expands beyond academics.
CECS Student Club activities offer you a chance to take a break from all the stress of studying and doing homework. You will find a relaxing social environment that is essential for successful college students.
CECS student club members are involved in many events on and off campus. From relaxing retreats and educational seminars, to workshops and community service projects, students involved in clubs experience the best that college life has to offer.
Check out the CECS student clubs in the Student Club Brochure.
Major-Specific Organizations
General Engineering & Computer Science Organizations
---
Major-Specific Organizations
American Institute for Aeronautics and Astronautics

American Institute for Aeronautics and Astronautics (AIAA) is the launching pad for tomorrow's aerospace professionals. AIAA student membership supplies the resources you need to succeed in your academic studies and start out with a proven edge in your professional career. Networking and career opportunities with other students and leading aerospace professionals. Free subscriptions to the AIAA Student Journal and AIAA's monthly magazine, Aerospace America, plus discounts on AIAA technical journals and books. Free advanced registration to AIAA technical conferences to undergraduate students and extremely reduced prices for graduate students. Participate in student conference with cash awards for best paper and presentation.
Contact: Rae Lucarelli
Faculty Advisor: Rory Roberts
---
American Society of Mechanical Engineers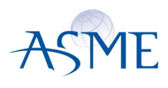 American Society of Mechanical Engineers (ASME) With a strong membership base and many sponsored activities ASME offers student members the opportunity to develop their leadership skills and the ability to network with ME professional and future employers. Activities include the University Homecoming parade, regular pizza meetings and social events. ASME has participated in the Rowdy Raider program, as well as Regional Student Conferences.
Contact: Marcus Bracey
Faculty Advisor: Ha-Rok Bae
---
Association for Computing Machinery

Association for Computing Machinery (ACM) The Wright State Student Chapter of the Association for Computing Machinery is composed of undergraduate and graduate students with interests in all aspects of computers and information processing. The Student Chapter sponsors events such as lectures by distinguished speakers and site visits to technology companies. Club members have the opportunity to participate in the ACM International Collegiate Programming Contest and the ACM Student Research Competition.
Contact: Alison Guyton
Faculty Advisor: Michael Ondrasek
---

Biomedical Engineering Society (BMES) is for students interested in biomedical engineering and its concentration areas such as biomechanics and medical imaging. The Club meets bi-weekly. Field trips and other on and off campus events are planned. The club has participated in the annual BMES Conference and provided tutoring and help to disabled students as a service to fellow CECS students. New members are welcome anytime.
Contact: Dan Rapking
Faculty Advisor: David Reynolds
---
College Women in Computing Club
The College Women in Computing Club (CWCC, previously Women in Computing) goals include: encouraging the success of all female students pursing degrees in computer-relatedfields by providing mentorship and social support, to advocate the growth of women in technology-related fields through visits to local area middle and high schools, and to provide access to successful women working in business and academia for leadership and support.
Contact:
Faculty Advisor: Karen Meyer
---
Institute for Electrical and Electronics Engineers

Institute for Electrical and Electronics Engineers (IEEE) student membership is an ideal way to learn more about the electrical engineering profession. IEEE is a worldwide technical professional society devoted to advancing the theory and application of electrical engineering electronics and computing. Members receive several publications devoted to topics of special interest to students about choosing an area of specialization, the job market, graduate school and more.
Contact: Laynce Yoder
Faculty Advisor: Marty Emmert
---
Institute of Industrial Engineers

Knowledge is power in industrial engineering. Building the knowledge that will sustain you throughout your career begins with IIE. IIENet.org is an invaluable resource to all IE members for news, research information, and networking. It gives users access to the Resource Library, Career Center, IE Terminology Database, Societies & Divisions, and Discussion Center. IIE Conferences and Seminars keep you current of the latest trends and technologies. Learn more about the Institute of Industrial Engineers at Wright State University.
Contact: Jessy Eid
Faculty Advisor: Pratik Parikh
---
IEEE/Computer Society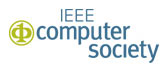 The IEEE Computer Society's vision is to be the leading provider of technical information and services to the world's computing professionals. The society is dedicated to advancing the theory, practice, and application of computer and information processing technology. Through its conferences, application-related, and research-oriented journals, local and student chapters, technical committees, and standards working groups, the Society promotes an active exchange of information, ideas, and technological innovation among its members.
Contact: Travis Doom
Faculty Advisor: Travis Doom
---
Materials Science and Engineering Society

Everything is made from materials, so materials knowledge is valuable to each and every engineering discipline. Materials Science and Engineering Society is Wright State's chapter of Material Advantage. Material Advantage is a student society that allows members to also become members of The American Ceramic Society (ACS), The Association for Iron and Steel Technology (AIST), ASM International and The Minerals, Metals and Materials Society (TMS). Membership is open to any student interested in materials, not just materials engineering majors
Contact: Greg Loughnane
Faculty Advisor: Dr. Hong Huang
---
Society of Automotive Engineers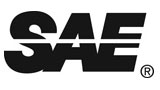 The focus of the WSU student section of the Society of Automotive Engineers (SAE is building vehicles for the SAE Aero Design and SAE Baja Design competitions. In SAE Aero Design student conceive, design, fabricate and test a cargo carrying RC aircraft. The final designs compete with other universities designs at a national competition. In SAE Baja Design students design, build and test a four wheel off road vehicle. The completed vehicle competes against other universalities vehicles at a national competition.
Contact: Russ Hannen
Faculty Advisor: Russ Hannen
---
General Engineering & Computer Science Organizations
Engineers Without Borders

Engineers Without Borders was formed in fall 2013 and became nationalized in March 2013.  EWB will be partnering with Madibira, Tanzania for the next 5 years to help provide a more accessible water supply for community school use. Money raised from EWB fundraisers will be used to provide the students in the EWB student club the opportunity to work on this project.
Contact: Kelsey Fruchey
Faculty Advisor: Dennis Hance
---
National Society of Black Engineers 

NSBE's mission is to increase the number of culturally responsible Black engineers who excel academically, succeed professionally and positively impact the community through service, leadership and cultural diversity. NSBE is comprised of more than 270 chapters on college and university campuses, 75 Alumni Extension chapters nationwide and 75 Pre-College chapters. Members attend the Fall Regional and Nation Conference annually.
Contact: Cursha Drafton
Faculty Advisor: Ruby Mawasha
---
Phi Sigma Rho

Phi Sigma Rho is a social sorority for women in technical studies serving our sisters and the community by promoting high standards of personal integrity, respect and character; to create lifelong bonds of sisterhood; to uphold professional excellence with a social balance through shared experiences, common bonds, and recognition of service and achievement. 
Check out the latest Phi Sigma Rho Recruitment flyer (PDF).
Contact: Ashley Mohler
Faculty Advisor: Wendy Chetcuti
---
Sigma Phi Delta

Sigma Phi Delta is the premier international fraternity for engineers, established to promote the advancement of the Engineering Profession; to foster the advancement of Engineering Education; to instill a greater spirit of cooperation among Engineering students and organizations; to inculcate in its members the highest ideals of Virtuous manhood, good Citizenship, obedience to Law, and Brotherhood; and to encourage excellence in Scholarship.
Contact: Kristopher Wagner
Faculty Advisor: Fred Garber
---
Society of Women Engineers

Society of Women Engineers (SWE) is the driving force that establishes engineering as a highly desirable career aspiration for women. The WSU branch of SWE aims to expand the image of the engineering profession while demonstrating the value of diversity. SWE is active in supporting the WSU Trebuchet Competition, Girl Scout Day, and also runs High School Women in Engineering Day. SWE holds regular meeting to which all members of the College are invited.
Contact: Erin Kelly
Faculty Advisor: Mary Fendley
---
Tau Beta Pi

Tau Beta Pi Engineering Honor Society (TPB) is the National Engineering Honor Society. Founded at Lehigh University in 1885, TBP honors all engineering disciplines. Undergraduate students must be in the top 1/8 of the junior engineering class or in the top 1/5 of the senior engineering class; graduate students must be in the top 1/5 of their class. In addition to the scholastic requirements, candidates must show exemplary character. The local chapter works to provide service projects and interaction on a social level with other engineers. On the national level, Tau Beta Pi provides access to engineering futures, fellowships, and scholarships.
Contact: Michelle Harr
Faculty Advisor: John Gallagher
---
Wright Engineering Council 
Wright Engineering Council (WEC) is a club for any engineering or computer science major. WEC holds weekly meetings, as well as puts on bi-weekly activities throughout the school year. Some of these activities include movie nights and bowling nights. The club also plays on many of the intramural sports teams each quarter, as well as hosts pick-up games of soccer and ultimate Frisbee, which are open to anyone. WEC helps out with various volunteer opportunities such as Habitat for Humanity, Heifer International, Relay for Life, and holds an annual Egg Drop Competition for high school students.
Contact: Brian Munoz
Faculty Advisor: Nathan Klingbeil