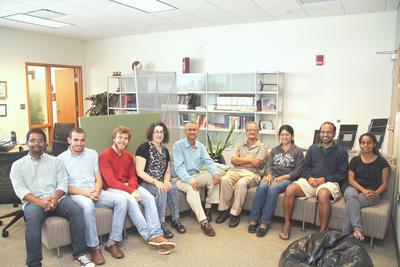 The objective of the recently awarded NSF project Social and Physical Sensing Enabled Decision Support for Disaster Management and Response is to use physical and social data to improve situational awareness during natural disasters. Prof. Sheth and his students at the Kno.e.sis center  working on this project sprung to action during recent Chennai floods and launched a Crisis Photo Map that harvest links to images from tweets related to Chennai Floods. The results of the crowdsourced geotagging of photos with neighborhood-level information by volunteers helps responders coordinate rescue by giving them a clear understanding of which areas have been impacted and just how heavily they have been hit.
The dashboard of the Twitris platform for Chennai Floods allows users to focus on a specific neighborhood or survey the entire area affected by a crisis. Captures from the live map made available during crisis are also shown.
Check out the story in Indian media covering our efforts: Chennai floods: How social media and crowdsourcing helps people on ground
Top Image: Team members (Sep., 2015), from left to right - Siva Kumar, Hussein Al-Olimat, Riccardo Tommasini, Prof. Valerie L. Shalin, Prof. Amit Sheth, Prof. Krishnaprasad Thirunarayan, Dr. Tanvi Banerjee, Pavan Kapanipathi, Sarasi Lalithsena.
Bottom Image:Example of geotagged photos appearing on the Crisis Photo Map in the Twitris platform.